PRESS RELEASE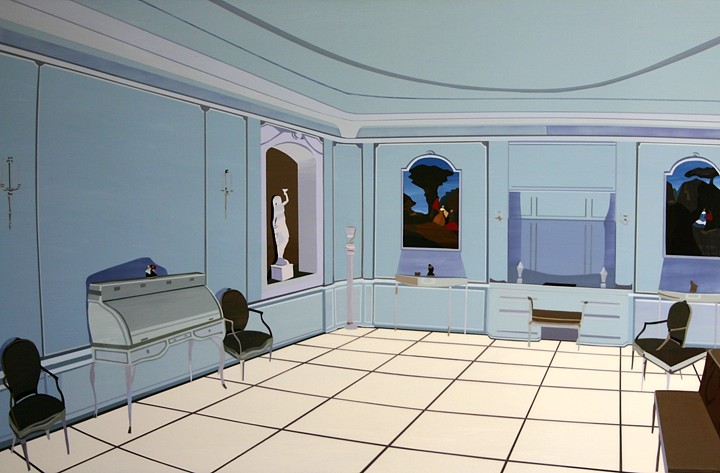 Park's work is an attempt to record moments of tension, rupture, or harmony as a manifestation of discrete velocities. In her new series of acrylic paintings, she applies her interest in speed to the philosophical debates over artificial intelligence and human destiny, as addressed by Stanley Kubrick's film 2001: A Space Odyssey. Park's paintings not only position humankind as the ultimate figure of stasis in the constant trafficking of energy and information, but also contemplate the potential costs of seemingly benign forms of technological progress.

Park continues her appropriation of the film's structure by mimicking the strongly horizontal format of the 70mm film on which 2001: A Space Odyssey was shot. Each elongated panel, bordered at the top and bottom by bands of color, depicts the stark interiors from the final scenes of the science fiction classic. Park constructs her images by stenciling and layering distinct shapes of color, evoking the crisp, flattened characteristics of screen graphics.

Maria Park's first solo museum show, entitled Strange Passages, is currently on display at the Kemper Museum of Contemporary Art in Kansas City, Missouri. She has also exhibited work at the Belger Art Center in Kansas City, MO and the Museum of Contemporary Art in Santa Rosa, CA. In 2003, Park received the Joan Mitchell Foundation MFA Award.