PRESS RELEASE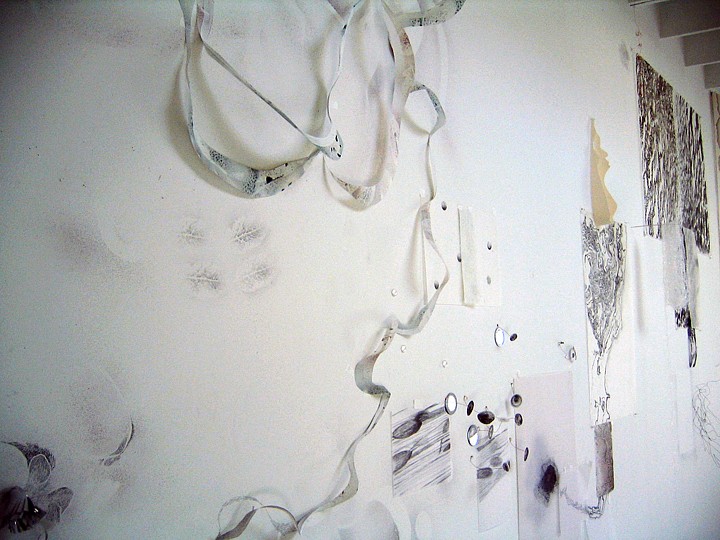 Fran Siegel's work has always sought to capture the instability and temporal character of light. In the past year, the artist relocated from New York City to the coast of Southern California, and the move has allowed a new and deeper discourse with light and natural order. Living near the coastline has allowed the artist to contemplate the peculiarities of coastal light shifts and the way light plays on the ocean tides.

This exhibition includes Siegel's Plexiglas box pieces, drawings, and an installation. Her latest Plexiglas objects have become more playful and colorful, their interiors aglow with reflective rounds stretched on monofilament capturing light and sending it back out to viewer. The drawings, some double-layered, are the most clearly reflective of the artist's interest in place, natural order and chaos. Her double-layered drawings start from a photographic image of the eroding shoreline. By degrading the image, Siegel abstracts the content to an irregular patterning, leaving traces of the original topography.

Siegel's wall installation is comprised of multiple small porcelain sculptures based on sea forms. The shifting light observed as the viewer moves through the piece suggests light bouncing off waves.